Fuller

Rebuilt Truck Transmissions

.
Heavy-duty and mid-range, auxiliary models built to your data tag specifications prior to shipping. We use genuine, OEM Fuller replacement parts in every truck transmission we re-manfacture.
Fast low cost delivery on rebuilt Fuller models and Fuller truck transmission exchange units.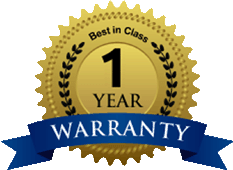 For heavy-duty, mid-range and auxiliary truck transmission units as well as new and good used take-out models, give us a call. We will assist you throughout the entire process and help you get the transmission you need delivered to your door.
We supply rebuilt and exchange transmissions to fleet owners, owner operators and repair facilities all over the World. We can quickly deliver a fully re-manufactured unit of the model you need at a price you can afford.

The Fuller transmission® professionals at Gear and Transmission are committed to supplying the highest quality truck transmissions, quickly delivered to your door, shop or the repair facility of your choice.
Our rebuilt truck transmissions come with a one year, unlimited mileage warranty, customer service after the sale and convenient shipping centers all over the US. We are one of the largest suppliers of rebuilt Fuller truck transmissions in the World.